We Help Brands Succeed on Twitch.
Monitor your brand's performance in video game live streaming utilizing Stream Hatchet's robust data analytics platform and reporting services.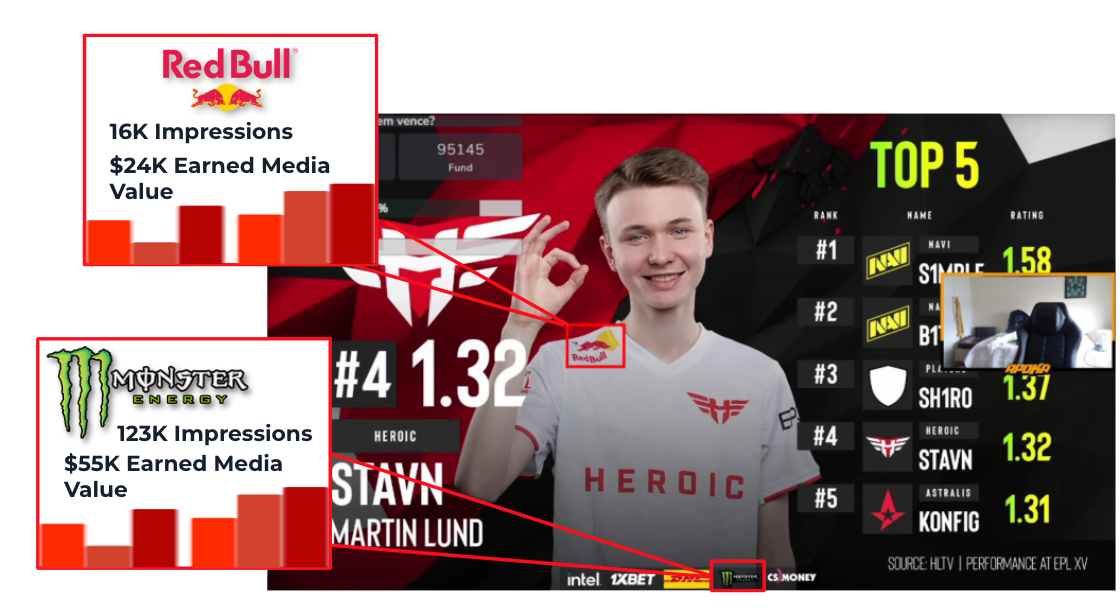 Measuring Brand Market Share
Our 24/7 Twitch Tracker measures 5,000 brands across hundreds of channels, measuring the average logo presence of your brand. Break it down by industry and category to get a more detailed look at how you stack up against your competition.
Monster Energy is dominating the live streaming market with 40% of the Energy Drink category logo presence share on Twitch last month, appearing in 352 unique channels!
Market-Level Brand Exposure Valuation
Our in-house logo recognition software tracks your brand across Twitch and measures your impact. Monitor number of exposures, viewer impressions, and Earned Media Value for both paid and organic exposures on Twitch.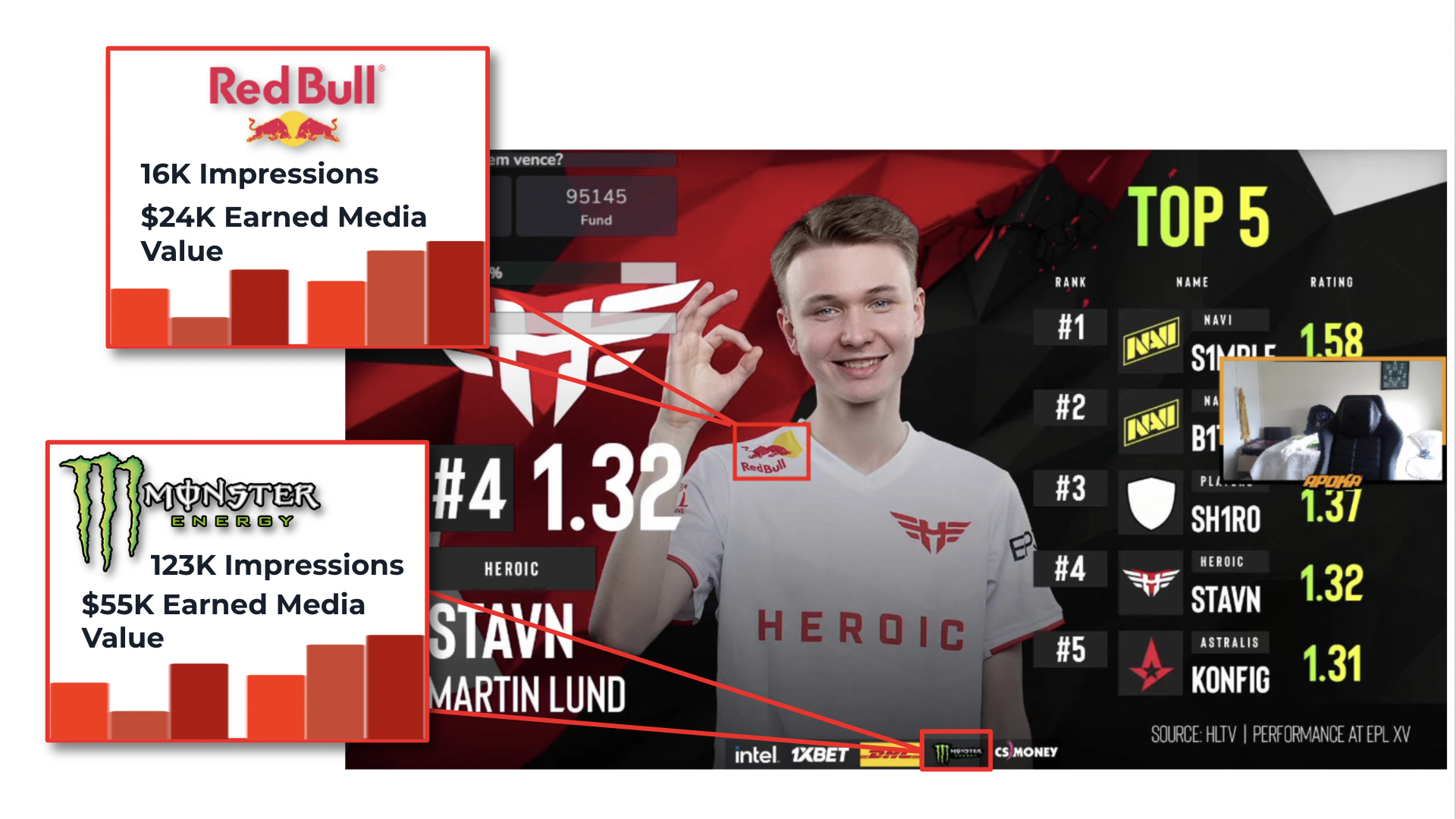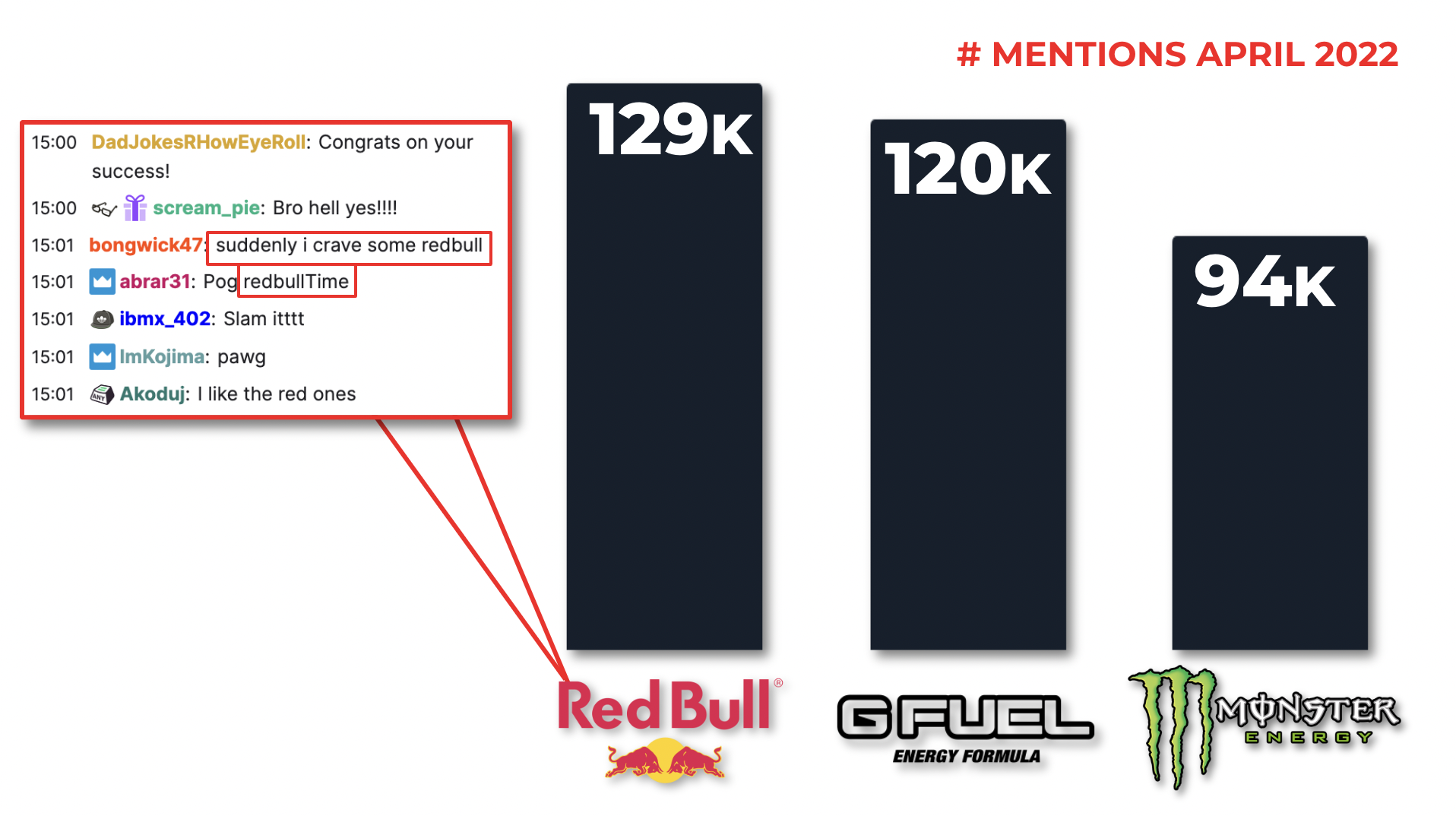 Audience Conversation Measurement
Monitor brand affinity in Twitch chat, with historical data to measure growth and see how you stack up against the competition. Our algorithms capture different variations of brand names and the data team qualifies ambiguous mentions to glean the highest quality data.
"Delivering" Campaign Reporting to Grubhub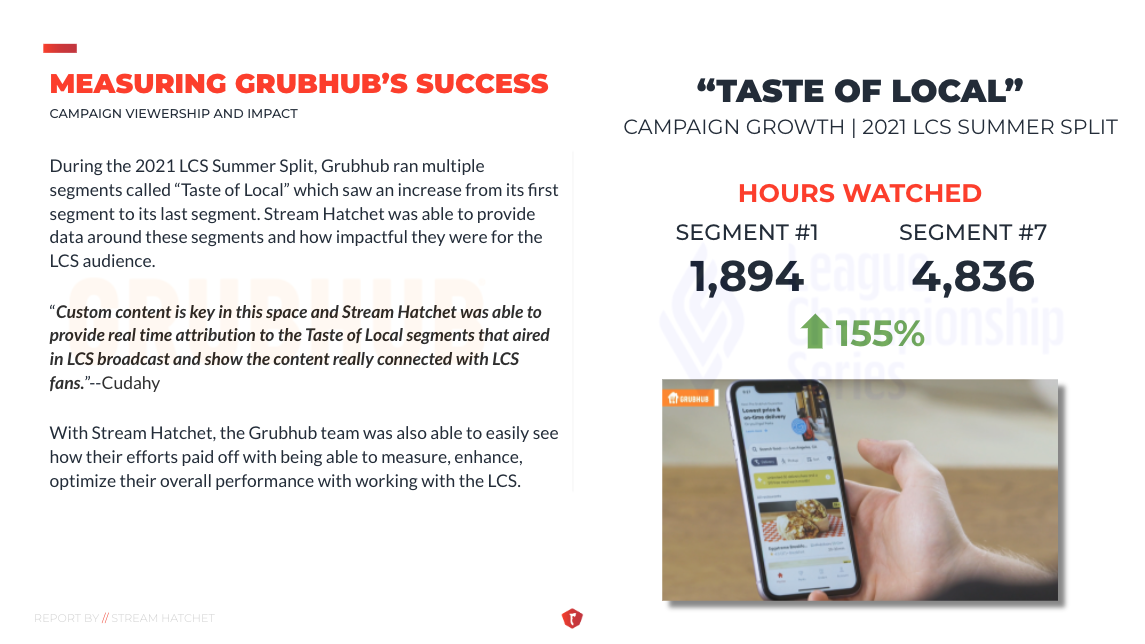 Ready to level up your brand marketing plan?